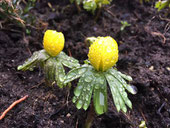 "From the very beginning to the very end, pointing to our own hearts to discover what is true isn't just a matter of honesty but also of compassion and respect for what we see." -Pema Chödrön
Holding the space for yourself to connect with your heart and a willingness ...
... to look for what's true to you, even if though it is painful and difficult to face.
Pondering on your life journey and who you are asked to be on that path right now.
Knowing that absolutely everything is progress.
Listening to that inner calling of self development and personal growth.
Looking for seeds of wisdom and inspiration.
Stepping into truth and authenticity.
Becoming more and more who you are, meeting your true self.
Walking that path with gentleness and loving kindness for yourself.
The BLISSFUL WOMEN`'S CIRCLE starts with another round this Thursday (March 23, 2017). Women holding the space for each other. A sacred space for introspection and self discovery.
There are still open spots for last minute registration. Find more information about it here.
Category:   soul-inspired-living
If you enjoyed this blog post and found it helpful or inspiring, please share it with your friends on social media by clicking on the icons below.

You may subscribe to my free weekly newsletter by clicking here and receive newly written, inspiring blog posts, soul-inspired wisdom, and special offers that are only for my newsletter subscribers...